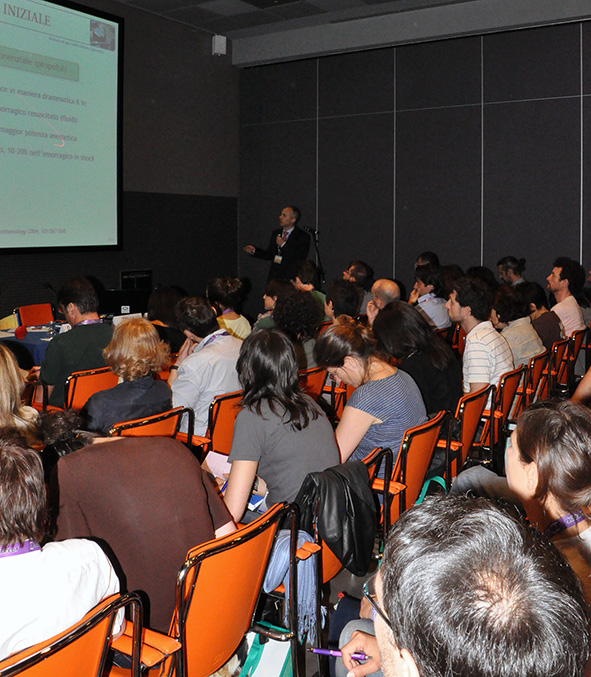 The 8th ISVRA Congress will be the 20th of June in Riccione, in conjunction with the Merial Small Animal International Congress. The following invited speaker have accepted to lecture at the congress: Luca BELLINI (Padova, Italy), Alessandro BONIOLI (Torino, Italy), Daniele CORONA (Roma, Italy), Barbara CUNIBERTI (Dublin, EIRE) e Daniela FUMAGALLI (Desio, Italy). The programme will include the following topics:
'low-flow anaesthesia', 'arterial blood pressure and cardiac output in small animal anaesthesia', 'GA in the cat', 'Sedation and anaesthesia in patients with trauma, dyspnoea and toxicosis', 'perioperative management of stress response to surgery' and 'how to get a standard residency in veterinary anaesthesia'. In the end, 'Question time' will provide an unique opportunity to interact with speakers.
Abstract submission invited: deadline for submission will be the 4th of May at 12:00am. E-mail This email address is being protected from spambots. You need JavaScript enabled to view it. for details.

The detailed final programme with registration fees and terms will be on-line soon.